Easy Decorate Bar Height Director Chair 1030-Imprint

Quantity
minimum quantity: x available in bundles of: x Product ordered in bundles.
Shipping
Shipping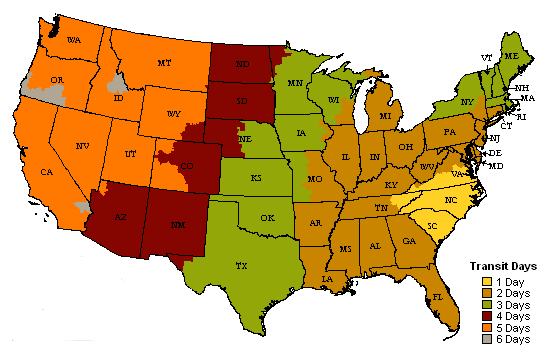 This is a general shipping transit time model. Times are not guranteed and is only provided to give our customers a close representation of how long it takes to ship from our factory to your business or home.

Transit Days: Do not include Weekends or Holidays
Personalized Gold Medal 30 inch Bar Height Director Chair with imprinted text or logo.
Reduce your cost by supplying high quality vector artwork. Vector artwork will most likely result in lower set up costs if adding a custom logo.
Description
The Contemporary Series provides American made quality at an exceptional value. The Design features our modern, straight-line leg rack with a comfortable paddle shaped armpad. Constructed with mortise & tenon joinery is glued and reinforced with steel pins. Legs are riveted together for durability and strength. The Contemporary Series is available in four Low-VOC finishes and a wide array of fabric styles and colors. Made in the USA using American Beech Hardwoods. 14 ounce cotton canvas fabric covers are finished with color-fast dies. This chair delivers the tradition of 19th-century craftsmanship to the 21st-century casual furniture market. Special features include rust-resistant, gold-toned, zinc-plated hardware and double topcoats of hand-dipped clear varnish or gloss enamel finish. It's available in your choice of frame finish color and canvas color. The chair folds compactly for easy packing and storage. Proudly made in the USA.
About TLT Gold Medal Chairs
A 120+ year-old tradition, the original Gold Medal design received the coveted gold medal for "Product Excellence in Casual Furniture" during the 1892 Chicago World's Fair. Since then, the Gold Medal name has always been attached to this line of top-quality American-designed canvas furniture. TLT bought the Gold Medal plant and has carried on the Gold Medal tradition, continuing to produce outstanding quality director's chairs.
Assembly
To install the seat and back on your directors chair frame, please open up your chair frame approximately half way, so to allow the fabric to fit loosely onto the frame and then open up the chair once all fabric portions are applied. For additional information please consult the included assembly instructions inside the box.
Care
Avoid leaving the chair or canvas outdoors for long periods of time. Extended exposure to the elements can fade the cotton canvas seat and back as well as effect the appearance fo your chair frame. If using outdoor it is best to bring them inside after use. This will greatly increase the longevity of your chairs.
Shipping Dimentions
Weight: 17 lbs. Including Canvas Seat
Carton:
8" x 22" x 39"


Chair Frame Colors- Choose from: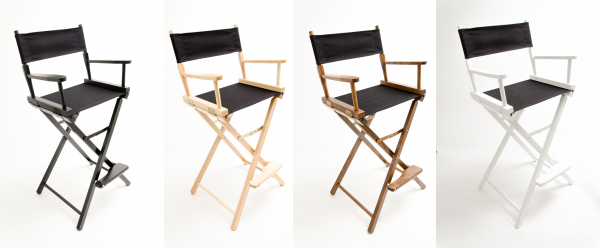 Dimensions & Specifications
Brand
Gold Medal
Frame Material
Wood
Weight
17 lbs.Including Canvas
Compatibility
Round Stick
Seat Dimensions
18.5L x 15.5W inches
Dimensions
21.5L x 15.5W x 46H inches
Material
Canvas
Back Dimensions
21.5L x 7H inches
Arm Height
37.5 inches
Seat Height
30 inches
Discounts
| Minimum purchase | Discount |
| --- | --- |
| 12 + items | 5.0% |
| 24 + items | 10.0% |
Easy to decorate 30" "Bar" height personalized director chair. Easy to decorate. Click on the text to edit. Choose your fonts and colors.